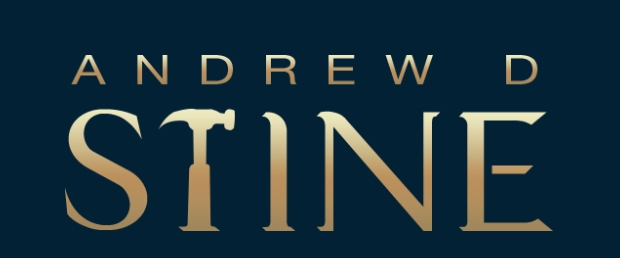 West Palm Beach Criminal Defense Attorney Brings Passion to the Job
Andrew D. Stine West Palm Beach Criminal Defense Attorney has a heartfelt passion for defending the rights of criminal defendants
SUMMARY: Andrew D. Stine West Palm Beach Criminal Defense Attorney has a heartfelt passion for defending the rights of criminal defendants, due to his personal experience with the criminal justice system.
Andrew D. Stine West Palm Beach Criminal Defense Attorney has a heartfelt passion for defending the rights of criminal defendants, due to his personal experience with the criminal justice system.
Those facing criminal charges in South Florida, are not only dealing with law enforcement and the prosecutor's office, but also with Florida's punitive criminal statutes that emphasize imprisonment and punishment upon a conviction. West Palm Beach Criminal Defense Attorney, Andrew D. Stine, brings a drive and passion to defend those arrested. Stine discusses why he practices Criminal Defense Law and how he helps his clients in a recent Google+ Hangout.
Stine has been defending the rights of criminal defendants since 2001, when he was hired out of law school by the Office of the Public Defenders in West Palm Beach. Its there, Stine says he learned how to be an effective criminal defense attorney, honing his skills from writing motions,  making legal arguments, conducting trials and preparing appeals for his clients. In 2003, Stine opened his own law practice, where he focuses on defending the rights of criminal defendants charged under state and federal law throughout Florida.
Stine says he chose this work of defending those charged with crimes, because in the past, he was wrongly arrested and unlawfully convicted of assaulting a Pennsylvania State Trooper. Before this most unfortunate event, Stine joined the U.S. Army right after high school and was in his home state, when the false arrest occurred. Stine says, he went to trial because he wasn't guilty of the accusations and in good conscience could not accept a plea bargain for a crime he did not commit. Due to perjured testimony and falsified documents by the Pennsylvania State Police, Stine says he was falsely convicted and unlawfully sentenced to ten years in Pennsylvania State Correctional Facility.
Attorney Stine says, he spent a year and half in prison at SCI Dallas, before the charges against him were dismissed on direct appeal, by the Superior Court of Pennsylvania. The trooper accusing Stine of the assault; was later convicted of multiple drug charges, assaulting a federal drug enforcement agent, selling illegal narcotics and eventually pled guilty to the same and ended up doing a lengthy prison sentence! "This event sent me in the direction of criminal defense," he says.
Stine says he planned to stay in the US Army working as an attorney, defending soldiers against criminal charges, as a Judge Advocate General Officer (JAG). But while on reserve duty with the PA Army National Guard, he was involved in a training accident that led to a severely injured back and neck. This accident occurred between Stine's first and second years of Law School. While attending law school, Stine would have to commute to the US Army Hospital of Walter Reed in Washington D.C. for treatment, by train from New Haven, Connecticut and return back weekly to finish out his second year law school requirements. Stine was eventually discharged by the US Army and was awarded an honorable discharge and due to his injury and is a proud Disabled Veteran.
"Like myself and many individuals in the criminal justice system, who are facing criminal charges, the State and Federal Government brings false allegations against citizens and many times over charges the criminal defendant with bogus crimes in an attempt to get them too pled guilty to lesser crimes, conveyor justice, as Stine calls it. Stine's philosophy in defending people from the government is: "I want to stand between the government and those individuals charged with crimes, so I can protect those individuals." "I will preserve the mountain, which is what I see as the US Constitution, between the Government and the People. I am the people's buffer between them and the Government.  
Working in the Public Defender's office, Stine says he learned more than nuts and bolts of practicing law and preserving the mountain.  "I learned how to be passionate for those individuals, all the way from the county courts, through the circuit courts and finally within the appellate courts.
His passion for working for his clients doesn't come from getting paid, but from his heart, "I was one of them. I was in their shoes, I know how humiliating it is to be arrested and how hard it is to tell those you know, your side of the story, not the one they hear on the news.
Stine says he sees himself protecting his clients and everyone else from overreaching by the oppressive government. He says, the State and Federal Constitutions give rights to individuals; and the same Constitution limits what Government may do and in fact restrains the Government and not the people.  
"The Constitution is much like a mountain. I see it as such, with me on one side and the government on the other. I must protect that mountain, because I'm not just protecting the rights of the accused charged with the crime, but I'm protecting all the rights, the mountain of rights, of all Floridians."
If you or a loved one are being investigated, have been arrested or indicted on State or Federal criminal charges, Andrew D. Stine can help protect your rights with his knowledge, experience and passion to protect people from unwarranted criminal charges. Contact his office today. Call 561-880-4300.

Consult West Palm Beach Criminal Lawyer   -- > 561-880-4300.
#AndrewStine #PalmBeachCriminalDefenseAttorney
News Provided By: Submit Press Release 123