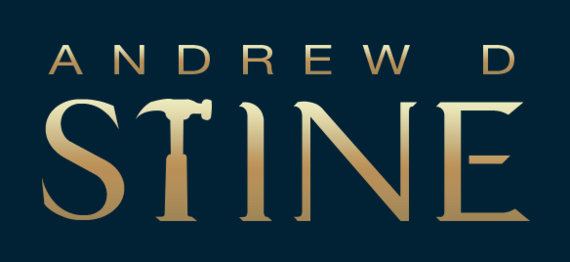 Palm Beach Criminal Defense Attorney Explains Miranda Violations in Florida
Oral statements made by a criminal defendant in Florida shall be suppressed when a violation of Miranda occurs.
West Palm Beach criminal defense lawyer, Andrew D. Stine, has extensive experience in suppressing oral statements made by criminal defendants in violation of their Miranda warnings, because of his keen ability to pick out key buzz words, phrases and statements by criminal defendants and law enforcement officers. The following example set out below is of a Miranda violation occurring in a 2015 DUI homicide case that West Palm Beach DUI lawyer Andrew D. Stine is defending against.
After a defendant is apprehended for DUI homicide, DUI manslaughter, vehicular homicide and all other DUI accident related crimes that occur in injury or property damage, they are hauled into a police station and interrogated. But before the interrogation process, law enforcement officers are required to "properly" Mirandize the criminal defendant. If the proper procedure is not followed by law enforcement officers, then a violation of the 5th and 14th Amendments to the United States Constitution and Article I §12 of the Florida Constitution occurs.
In the current DUI manslaughter case, the defendant was taken into custody at her home and was eventually transported to a police station.  Defendant was advised by FHP Trooper Zook that he was conducting a criminal investigation, that her statements may end up in her being arrested and she was then Mirandized.  Subsequent to being Mirandized, Defendant indicated that she did not want to speak and that she wanted counsel. As an experienced DUI homicide defense lawyer, Attorney Andrew D. Stine, thoroughly watched the interview process, which was on videotape, and clearly saw and heard that the criminal defendant did not want to speak to Trooper Zack and unequivocally said so, but despite her intentions, the Trooper continued interrogating Defendant and cajoled and persuaded Defendant to speak with him.  Pursuant to this interrogation, Defendant made several incriminating responses to the Trooper's questions.
Moving to suppress the improper unconstitutional statements, Palm Beach DUI lawyer, Andrew D. Stine, articulated that if the statements and responses made by DUI Defendant are not suppressible, they would show the product of a custodial interrogation after the defendant clearly invoked her 5th Amendment right to silence. Further, it is clear that the DUI Defendant did not wish to answer any questions posed by Trooper Zook during this custodial setting; and her refusal to answer questions, if shown to a jury, would clearly be an improper comment on Defendant's right to remain silent.
In Miranda v. Arizona, 384 U.S. 436, 86 S. Ct. 1602, 16 L. Ed. 2d 694 (1966), the United States Supreme Court held that: Once an individual is taken into custody or otherwise deprived of his freedom by the authorities in any significant way and is subjected to questioning, the privilege against self-incrimination is jeopardized. Procedural safeguards must be employed to protect the privilege, and unless other fully effective means are adopted to notify the person of his right of silence and to assure that the exercise of the right will be scrupulously honored, the following measures are required. He must be warned prior to any questioning that he has the right to remain silent, that anything he says can be used against him in a court of law, that he has the right to the presence of an attorney, and that if he cannot afford an attorney one will be appointed for him prior to any questioning if he so desires. Opportunity to exercise these rights must be afforded to him throughout the interrogation. After such warnings have been given, and such opportunity afforded him, the individual may knowingly and intelligently waive these rights and agree to answer questions or make a statement. But unless and until such warnings and waiver are demonstrated by the prosecution at trial, no evidence obtained as a result of interrogation can be used against him or her.
Moreover, under Florida Law, once "the individual indicates in any manner, at any time prior to or during questioning, that he or she wishes to remain silent, the interrogation must cease." Here, it was at the very begin of the DUI homicide investigation that the defendant stated "I want to say nothing."  Therefore, after she invoked her Miranda rights, Trooper Zook was prohibited from engaging in any words or actions that he knew "are reasonably likely to elicit an incriminating response from the suspect." See Rhode Island v. Innis, 446 U.S. 291, 301, 100 S.Ct. 1682, 64 L.Ed.2d 297; Youngblood v. State, 9 So.3d 717, 719 (Fla. 2nd DCA 2009).
In this present case DUI lawyer Andrew D. Stine is fighting, Trooper Zook read the Defendant her rights.  The Defendant clearly expressed her unwillingness to respond to the trooper's questions and therefore, her desire for counsel can only be interpreted as the Defendant invoking her 5th Amendment rights. As such, all questioning and the interview should have ceased right then and there. Nonetheless, Trooper Zook continued and eventually persuaded and cajoled Defendant into answering questions and making incriminating statements. This interrogation clearly violates the procedural safeguards enunciated in Miranda. Any and all responses made by Defendant are therefore suppressible, since their admissibility would be in violation of the Defendant's 5th Amendment rights according to Miranda.  
Finally, here as in most if not all DUI Manslaughter, DUI Homicide and DUI Accident cases causing bodily injury or property damage, the statements made by the driver to the Law Enforcement Officers are videotaped. Under Florida Law, the 5th Amendment also secures "the right of a person to remain silent unless he chooses to speak in the unfettered exercise of his own will, and to suffer no penalty … for such silence" even when they are under the audio and video of a recording. See Malloy v. Hogan, 378 U.S. 1, 84 S.Ct. 1489, 12 L.Ed.2d 653 (1964). Therefore, trial courts cannot admit the audiotape of the driver's statements into evidence, which violate Miranda, as it would flagrantly undermine the 5th Amendment protections of the U.S. Constitution.
 When you or a loved one are facing DUI homicide, DUI manslaughter, DUI vehicular homicide and all other DUI accident related crimes in Palm Beach County, Florida you owe it to yourself to contact West Palm Beach DUI lawyer, Andrew D. Stine, at 561 880 4300. Hire Stine or Do The Time!  
Media Contact:
Andrew D. Stine -
Adstine@bellsouth.net
561 880 4300
#AndrewStine #palmbeachcriminaldefenselawyer
News Provided By: Submit Press Release 123